Sustaining the Community
Nyingma Trust has been established to help support the group of practitioners who have been guided by Tarthang Tulku Rinpoche, the Head Lama of the Tibetan Nyingmapa Meditation Center since 1969.
Our community members live simply and receive no salary for their contributions of energy, devoting themselves full time to the Bodhisattva practice of compassion, wisdom and preservation of the Dharma.
In addition to the full-time requirements of our projects in publishing, temple construction and landscaping, members have for many years performed daily offerings and ceremonies, which are held several times a month at the Odiyan Stupa and all of Odiyan's temples.
The Nyingma Trust hopes to gather substantial savings to ensure that this community of devoted practitioners can safely and securely continue their study and practice of the teachings of the Nyingma tradition. The funds raised by the Trust support our longevity as a strong community that both maintains the vision that Tarthang Rinpoche has set in motion, and finds new ways to offer the Dharma to the world.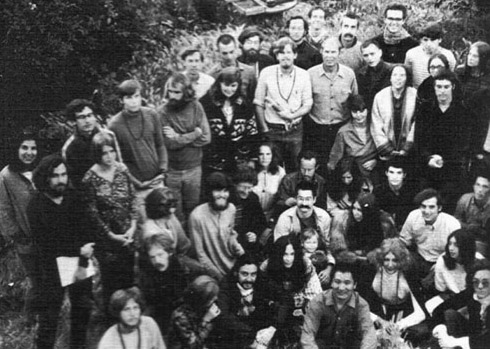 All Center students gathered together with Tarthang Tulku, 1971
Copyright © 2017 Nyingma Trust. All Rights Reserved